The following resources have been assembled to provide you with more upper cervical chiropractic and other wellness care information available on the internet.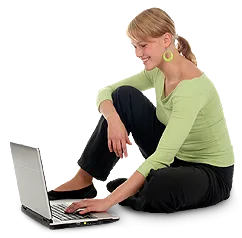 Upper Cervical Care Patient and Advocate Sites
UpCspine
This site, created by a patient, is dedicated to letting the world know about the amazing benefits of specific upper cervical chiropractic - it's time we patients were told about it! http://www.upcspine.com
International Upper Cervical Patient Advocates Association (IUCPPA)
A non-profit association for recipients of Upper Cervical Care (UCC). Bringing the scientific knowledge of UCC to this nation and the world. www.uppercervicaladvocates.com
What Time Tuesday?
This site is dedicated to those who suffer from painful conditions and find themselves without hope! It is intended to reach those who simply want to live a healthy life without the traditional aches and pain. It may also be the answer for those who simply exist on drugs, but fail to experience relief for health problems like diabetes or heart palpatations. www.whattimetuesday.com
National Awareness Campaign for Upper Cervical Care, Inc.
This website is dedicated to every person who is in a battle against pain. www.uppercervical.org
Storyville Studios' DVD titled "The Power of Upper Cervical"
This site contains information and ordering information for this revolutionary awareness documentary about the benefits of Upper Cervical Care.
Chiropractic Organizations
Blair Chiropractic Society
Blair upper cervical care is a unique system of finding and correcting nerve interference (subluxation) in the upper neck area. Precise x-rays are taken to custom tailor the neck adjustment to your individual spinal anatomy and condition. This is important as we all look as different on the inside as the outside. This "blue print" of your neck allows the Blair chiropractor to deliver the adjustment that is exactly what your body needs. www.blairchiropractic.com
Whole Food Nutrition
Standard Process
Whole Food Supplements since 1929. "Whole Food Nutrition Begins with Sun, Water, and Fertile Soil." Dr. Royal Lee www.standardprocess.com